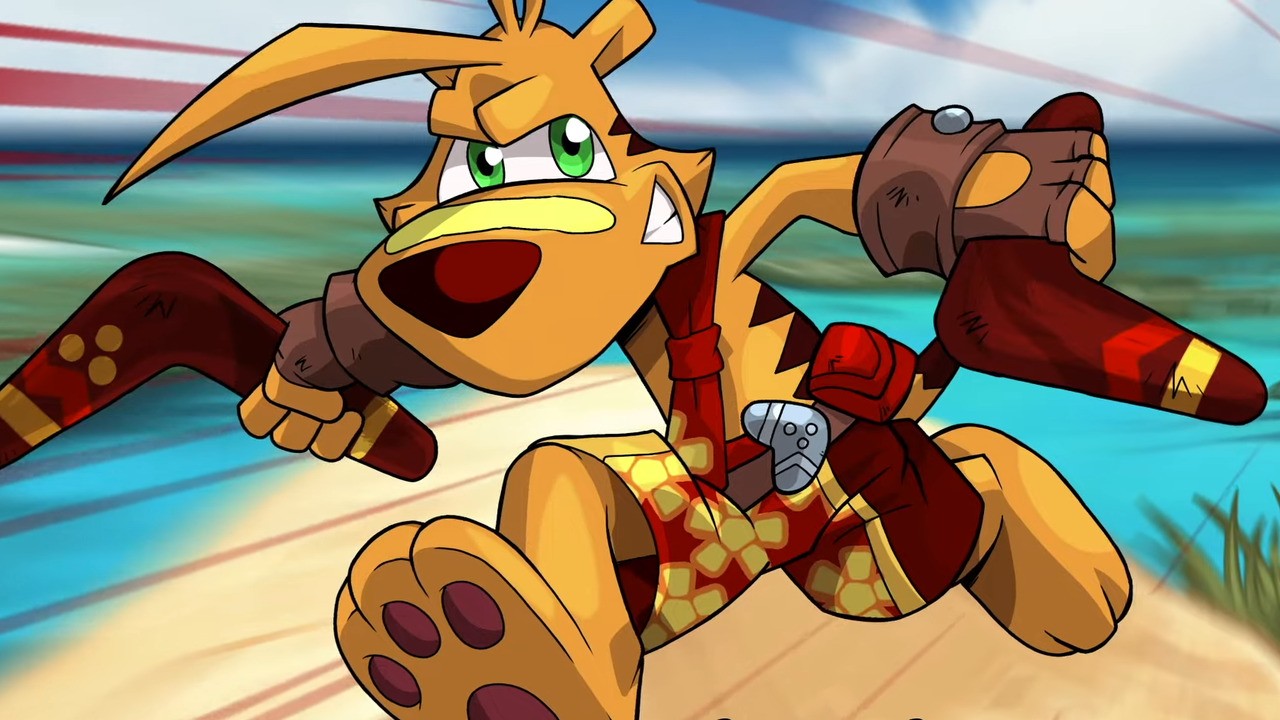 Subscribe to Nintendo Life on YouTube
The Aussie developer Krome Studios has today announced TY the Tasmanian Tiger 4 is "coming soon" to Switch.
This particular entry in the series originally debuted on PC in 2013 (eventually landing on Steam in 2015) and is a new 2D adventure featuring the art of TY's creator, Steve Stamatiadis, and 40 levels of platforming adventures. The Switch version will come with some enhancements, including English voiceovers, more music, and remastered cut scenes (via Nintendo Everything).
"Join TY on an exciting new adventure in the great Aussie Outback. Use your wits and boomerangs to find hidden treasures, help the colorful locals, and uncover the mysteries of the land Down Under."
The Switch game will launch as a "digital-only release" for now, and while there's no release date just yet, there should be more details by the end of this year. Fans of the series will also apparently have a chance to get involved, too. Here are some screenshots of the Steam version:
This announcement of the fourth game for Switch ties in with 20 years of TY. The original TY the Tasmanian Tiger game made its debut on the GameCube, Xbox, and PlayStation on September 10th, 2002.
Would you be interested in playing TY's fourth outing on Switch? Tell us down below.